Digital Marketing
Drew Elliott, Global Creative Director, MAC Cosmetics
Drew Elliott
Global Creative Director, MAC Cosmetics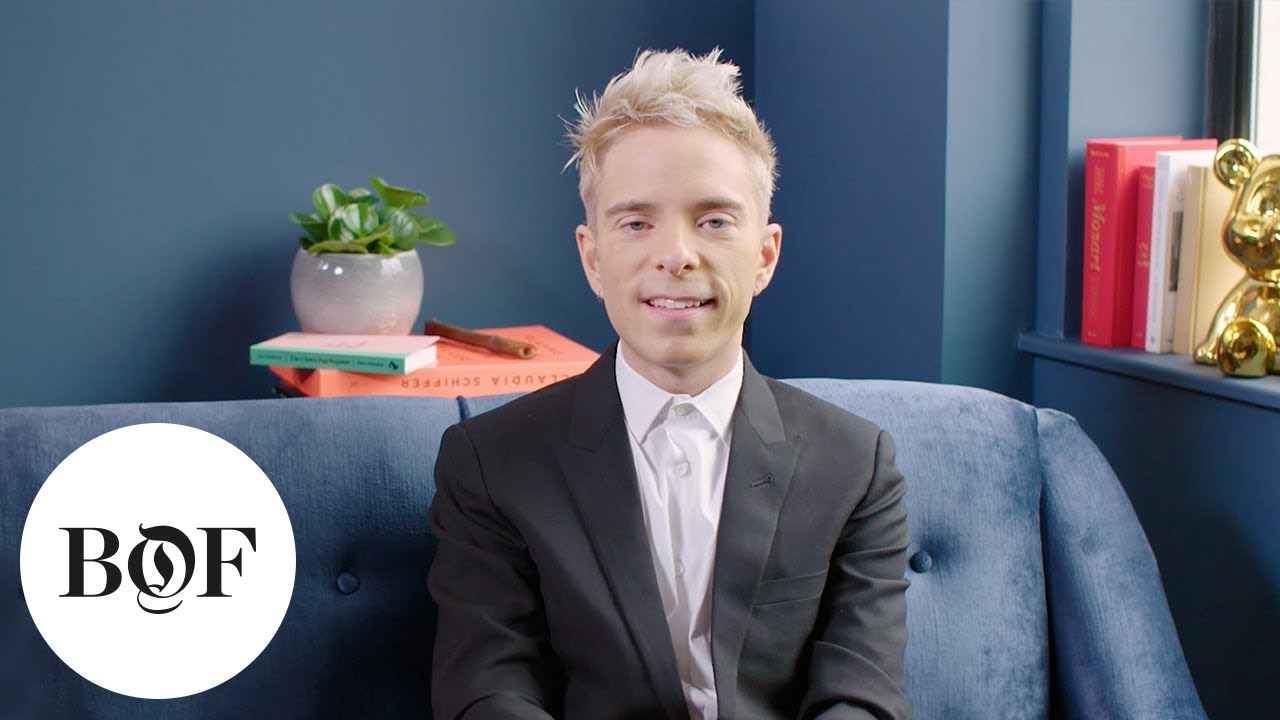 Your Tutor - Drew Elliott
Drew Elliott's career at PAPER Communications saw him transition from intern to co-owner and creative director of the renowned New York publishing and marketing company. Perhaps best known for his ability to #BreakTheInternet, initially with a cover concept featuring a naked Kim Kardashian shot by Jean-Paul Goude, which drove over 50 million users to PAPER's online channels, Elliott is increasingly the man the fashion industry looks to for inspiration and innovation in digital marketing. Having honed his craft through career stints at Ketchum Agency and theAudience, Elliott brings a unique blend of experiential, editorial and digital experience to his work. As of October 28, 2019, Drew Elliott is the senior vice president, global creative director of MAC Cosmetics.
Testimonials
Drew Elliott is a genius and he shared his knowledge in such an interesting way. – Course graduate
Very interesting and to the point – Drew Elliott is the perfect instructor for this course! – Course graduate
The learning format allows you to stay focused and interact with what is being taught. – Course graduate
---
Who the course is for:
Professionals seeking to develop their digital skillset to further their careers and achieve their goals.
Entrepreneurs looking to understand the latest audience behaviours to grow their businesses.
Students who want to strengthen their academic education with an industry-specific course and real life examples.
What you will learn:
Learn how to create content that can entertain and engage global audiences.
Understand how to conceive, produce, amplify and analyse a digital communications strategy.
Take immersive deep dives into essential skillsets: video, influencer marketing, live streaming and social media.
How you will learn:
10 hours of exclusive content, including 24 video tutorials from Drew Elliott.
Downloadable learning materials enable you to revisit key theories and concepts.
Engaging activities and tests to put your learning into practice.
Course Overview
30 minutes
Understand the goals of the course and be introduced to your tutor Drew Elliott.
30 minutes
1x Article
4x Video
1x PDF
1. The Magic and Math of Content Strategy
1.6 hour
Drew Elliott explains the radical impact of digital channels on the communications industry and how content has become the primary currency of marketing strategy. Here, he introduces his formula of "math plus magic": which combines creativity and analytics to create excitement and virality.
1.6 hour
6x PDF
1x Article
2x Quiz
3x Video
2. The Tools You Need to Play the Entertainment Game
2.3 hours
The chapter outlines the content toolbox, with deep dives into social media, video, influencers and live streaming. Drew Elliott identifies his key principles for each platform and how best to use the wide-ranging tools available to marketers, from social takeovers to user-generated content.
2.3 hours
8x PDF
1x Article
1x Survey
5x Video
5x Quiz
3. Break the Internet: The Cadence of the Content Management Cycle
2 hours
Drew Elliott outlines his four-step model to manage content production, "SPAM": Strategy, Production, Amplification and Measurement. Each step is illustrated using his #BreakTheInternet campaign with Kim Kardashian as a case study.
2 hours
8x PDF
1x Article
5x Video
5x Quiz
4. Don't Believe the Hype: Navigating Virality
1.3 hour
While virality is out of your control, there is a formula to creating content that is capable of going viral. Drew Elliott underscores this distinction and explains the critical success factors to creating the content, including knowing and entertaining your audience, creating a narrative and optimising cadence.
1.3 hour
6x PDF
1x Article
1x Survey
3x Video
3x Quiz
5. It's Not About Being Famous: How to Become a Content Expert
1.2 hour
Drew Elliott identifies key roles in his digital team and how best to structure teams to match the needs of today's digital landscape, including the creation of project-specific SWAT teams.
1.2 hour
1x Article
6x PDF
2x Quiz
3x Video
6. What You Need to Remember
1.2 hour
Final words of career advice from Drew, key takeaways from the course and final test.
1.2 hour
1x Survey
1x PDF
1x Quiz
1x Video
References
1 hour
Become fluent in the vocabulary of digital marketing with acronyms explained and technical terms decoded — plus further reading to aid your learning.
FAQs
Do you have a question about BoF Education? If so, please refer to our FAQs below. If you need further support, please contact us at education@businessoffashion.com.
1. Eligibility, Enrolment and Registration
BoF Education courses are available for BoF Professional members on All-Access and Student+ packages only and are not available to be purchased separately.
There is no age limit. BoF Education online courses and learning materials are self-directed and can be taken at any stage of your career.
Courses cannot be purchased individually, but BoF Professional members on All-Access and Student+ packages grants you unlimited access to all courses and learning materials.
If you are a BoF Professional member on an All-Access and Student+ package which includes access to courses and learning materials, they are available to you at any time by pressing 'Explore Now'. Please email professional@businessoffashion.com if you have any problems.
The courses and learning materials are entirely online so you can learn at your own pace and around your own schedule. You are able to start immediately after becoming a BoF Professional member or at your next convenience and there is no deadline to complete.
If you are a BoF Professional All-Access or Student+ member , you will have access to the course material for as long as your subscription is active.
2. Courses
You will learn through video tutorials, academic presentations, essential readings and learning activities.
You are able to download any written course materials, including all academic presentations and extra reading. The video tutorials are not available to download.
There is no time limit to complete, you can progress at your own pace and you will retain access to the material while the course is available on BoF and your subscription is active.
Although BoF's online courses don't lead to a formal qualification or certificate, they are recognised in the industry and provide specialist knowledge on the given topic and, similarly to formal qualifications, can be listed on your CV.
Should you require written confirmation of course completion, please contact our Customer Support Team on professional@businessoffashion.com.
No, BoF courses are not accredited at the moment.
There are no exams in any of the courses. Throughout the courses there are short quizzes which help reinforce your learning.
3. Payment
As a BoF Professional All-Access or Student+ member, your access to courses and learning materials are part of your subscription
You can cancel your BoF Professional membership at any point throughout your subscription period. When you cancel your subscription you will retain access until the end of your current subscription period.
Please refer to our T&C's for more information on subscriber cancellation.
We accept all major debit or credit cards, PayPal and Apple Pay.